Originally from the "Nievre" region in France Alain Normand settled in Macon to develop and manage a 13 hectares vineyards business. Since the company was taken over by Mr. Normand in 1993 the vineyards kept expanding. In 2010 his wife, Sylvaine Normand joined him as a partner and obtained additional family owned hectares of land.
The 35 hectares vineyards are now spread over several areas within the region of Macon that includes Solutre, Chaintre, Prisse, Igé and La roche Vineuse. Since the partnership in 2010 the business aimed at conquering new markets with solid know-how based on both partners experiences of the industry. The Vineyards has also integrated a strong corporate social responsibility to guarantee a low environmental impact production.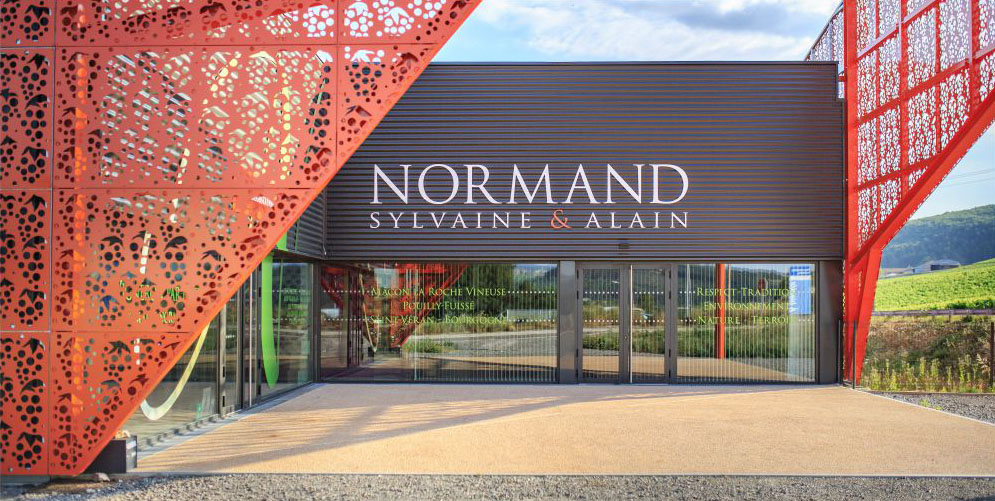 The company shares and respects local traditions with the production of natural quality wines. The vineyard insisted on avoiding any changes within the land and adapted to the territory to make the wine as fruitful as possible.
The passion shared by both owners Sylvaine and Alain Normand has brought to the region quality white and red wines from the Mâconnais: Pouilly-Fuissé, Mâcon La Roche Vineuse and Burgundy.
The company recently expanded with a new tasting site which opened this year. The idea is to put together all winemaking processes in one single place.
The cellar was inspired and based on a tribute to the 5 rocks that we can find in the Maconnais where the estate's wines has its origins.
"We want to combine the traditional, root of our Burgundy region with modernity."

Respect of the environment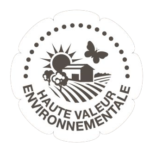 When we respect the vine, they will give it back to us.
Over the years, the estate has perfected its methods to maximize the development of primary buds, which has given the most generous juices.
The owners have invested time and money to focus on a free synthetic organic molecules production. The company only uses raw materials with natural origins with a strong privilege given to ground life, durability of animals and vegetable species.

Domaine
SYLVAINE & ALAIN NORMAND
10 Allée en Darèze
La Roche-vineuse 71960
FRANCE
vins@domaine-normand.com
tel: 03 85 36 61 69