Meeting room
Burgundy and more specifically the Mâconnais is a central destination, less than 2 hours from Paris and less than 1 hour from Lyon. 
Our meeting rooms can be adapted according to your needs either professionals or personals.
The capacity goes up to 30 seats in U 80 seats in the conference room and 50 for the theater.
Food service
For your catering requirements we can share contact of local caterers, restaurants and food trucks.
Near to us :
Rest'o point – Verzé
L'Impala des Vignes – Chevagny les Chevrières
Le Moustier – Berzé la Ville
Accommodation
Near to us :
La Cadole – La Roche Vineuse
La Roche Bleu – La Roche Vineuse
La Courtille de Solutré – Solutré
Chez Jacques – St Martin de Freigneau
Leisure time
Organizations of animations or challenges in relation to the wine.
Discovery of the vines
Initiation to wine
Design of specific activities on demand.
Nearby: Bike path "la voie verte", 2 golf courses at 11km and 16km, 13km swimming pool, Roches de Solutré and Vergisson, gastronomic tasting, museums, buildings, Castles, …

The equipment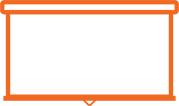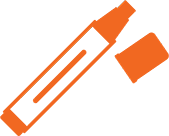 Non-package = other material on request
Prices
We recommend you to request an estimate.
Access:
TGV station: Mâcon Ville and Mâcon Loché TGV 15 minutes by car from the estate. less than 2 hours from Paris and 1 hour from Lyon by TGV
Airport: Lyon St Exupery at 1h from the domain by car
Road: Central point with A6, A40, A406
Domaine
SYLVAINE & ALAIN NORMAND
10 Allée en Darèze
71960 La Roche-Vineuse
FRANCE
vins@domaine-normand.com
tel: 03 85 36 61 69